WAI2021 Keynote Speakers
General Session
Sponsored by The Boeing Company
Thursday, March 11
10:30 a.m. - noon EST (After the conclusion of the session, it will become On Demand, to view at your own pace until Wednesday, March 31st.)
Kristin Robertson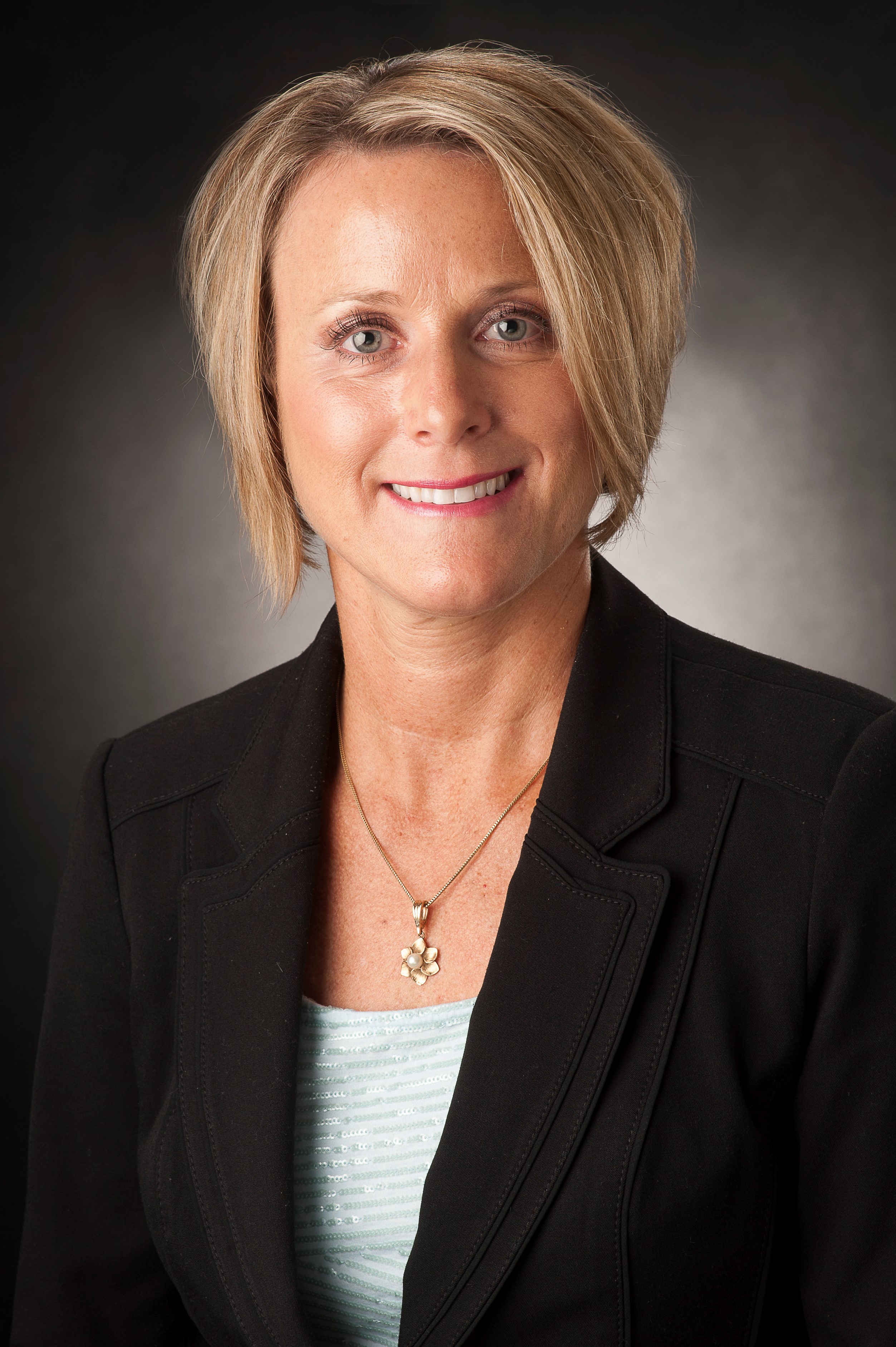 Kristin Robertson is vice president and general manager of Autonomous Systems, a division within Boeing Defense, Space & Security (BDS) that focuses on autonomous technologies, intelligence capabilities, and networking solutions from seabed to space.
She joined the company in 1994, and has held various leadership positions to include vice president of Tiltrotor programs and Bell Boeing V-22 program director, and most recently as vice president of engineering and chief engineer for BDS Strike, Surveillance and Mobility.
Prior to Boeing, Kristin was employed by the U.S. Navy as a civilian electronics engineer at the Naval Aviation Depot in San Diego, California. She received her bachelor's degree in electrical engineering from the University of California in San Diego and her master's degree in international business from Saint Louis University.
Kristin serves on the board of directors for Saint Louis University and is a member of the Beta Gamma Sigma National Honor Society and the Society of Women Engineers.
Aysha Alhameli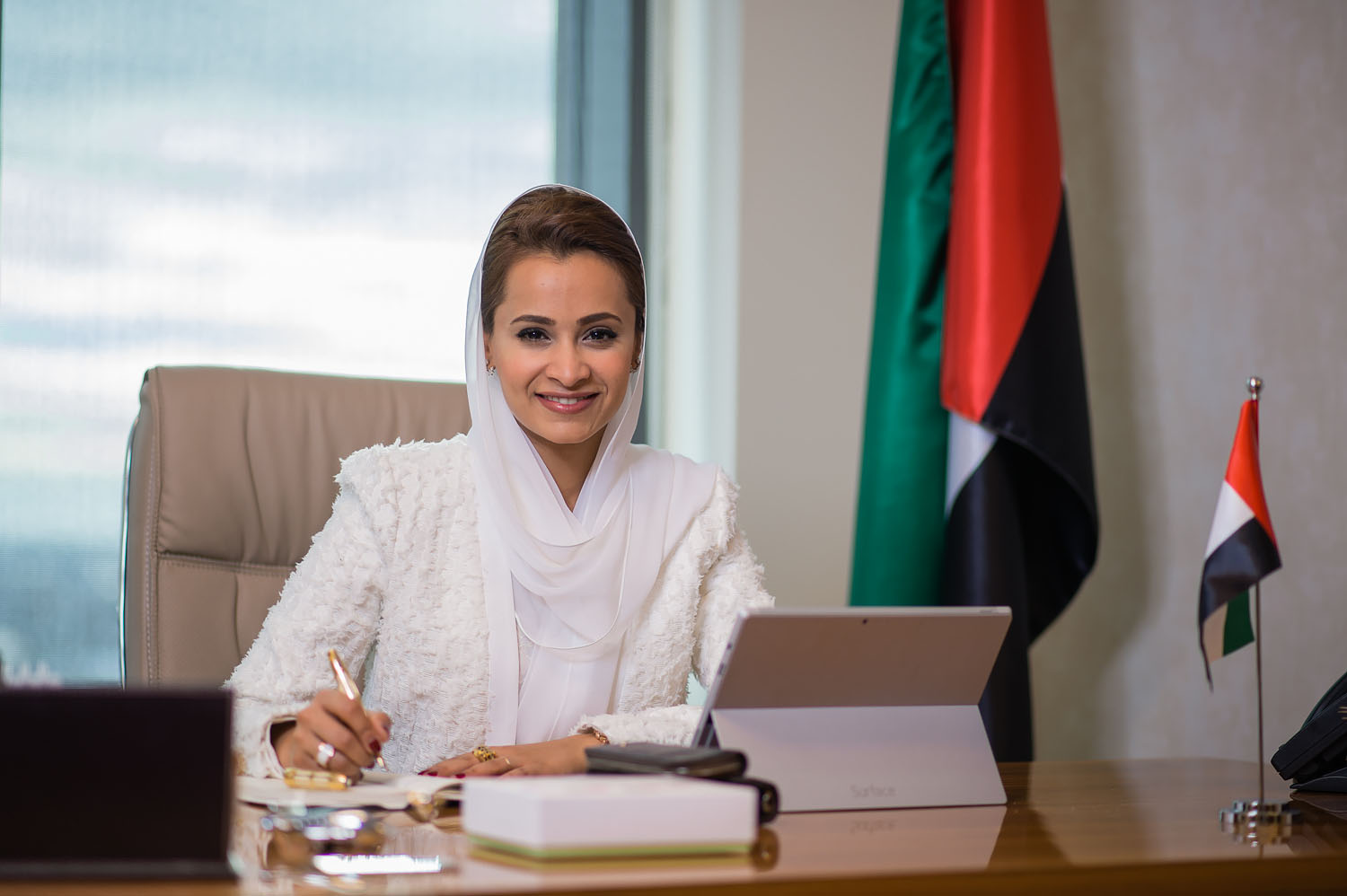 Capt. Aysha Alhameli is the first female pilot in the United Arab Emirates and has been the first UAE representative to the ICAO Council since 2009. She has a long track record in civil aviation. Aysha started her career as a commercial pilot and then joined the UAE Civil Aviation Authority as a senior officer regulations and accident investigation. She established the Air Transport Department and was the chief negotiator of the UAE, where she led more than 80 bilateral air services negotiations.
Aysha has broken records throughout her career, she was the first UAE permanent representative that has been appointed to the ICAO council, at the age of 28 she became the youngest permanent representative to ICAO Council. She was the first Arab female candidate to run for the post of secretary general in 2015, and the first female to run for president of ICAO Council in 2019.
A long-standing advocate for gender-equity, Aysha believes in empowering the next generation of aviation professionals and is one of the founders and a key supporter of ICAO's flagship initiative 'No Country Left Behind.'
Sunita Williams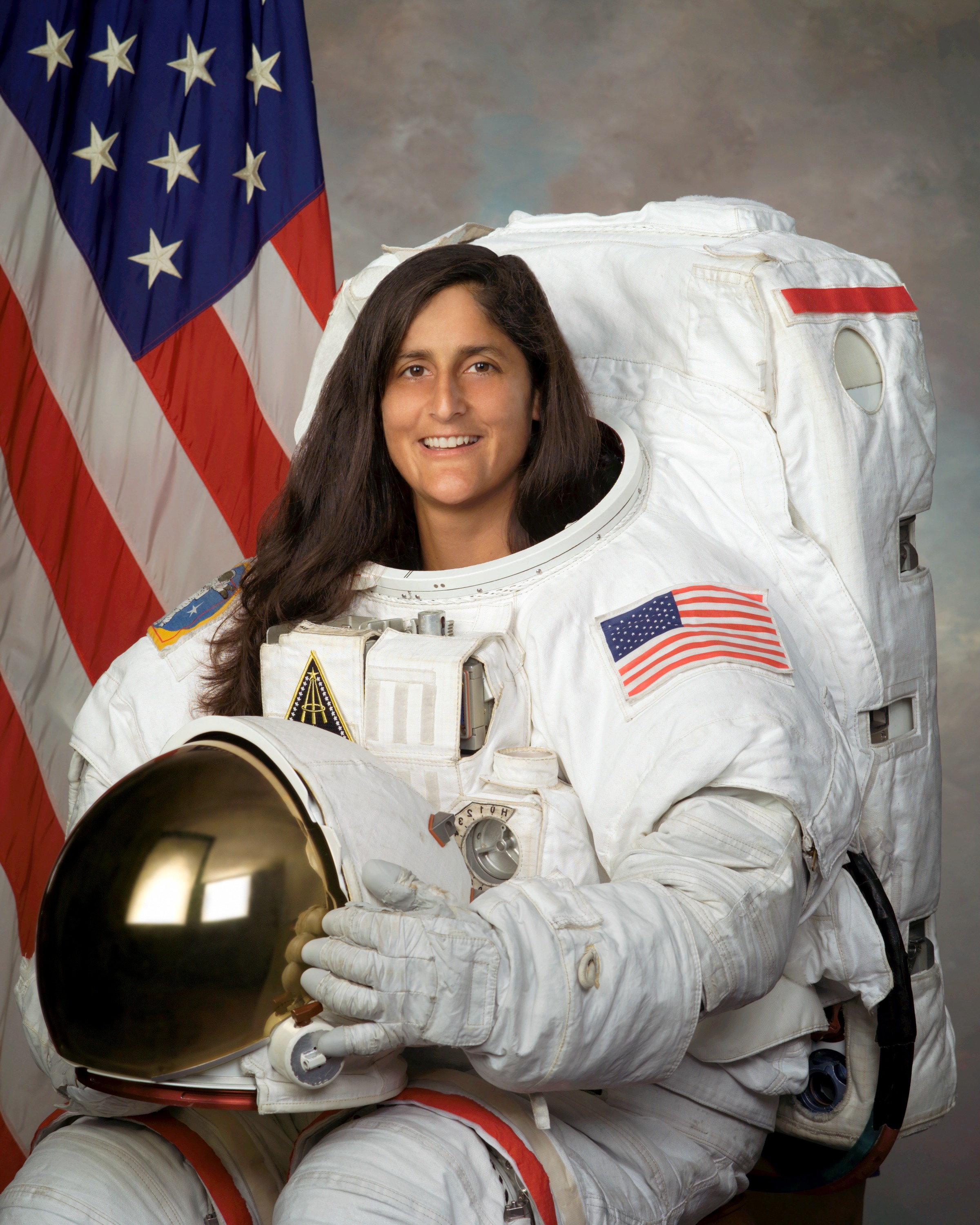 Sunita L. Williams (Suni) was selected as an astronaut by NASA in 1998 and is a veteran of two space missions Expeditions 14/15 and 32/33. She is currently training for the first post-certification mission of Boeing's Starliner spacecraft – the second crewed flight for that vehicle – and her third long duration mission aboard the International Space Station. Sunita and her crewmates are working closely with Boeing to develop their spacecraft systems, which will provide roundtrip crew transportation services to the International Space System and along with SpaceX's Crew Dragon, return the ability to launch humans into space from United States soil.
Lunch Hour
Sponsored by UPS
Thursday, March 11
12:30 – 1:30 p.m. EST (After the conclusion of the session, it will become On Demand, to view at your own pace until Wednesday, March 31st.)
United States Coast Guard's First African-American Female Pilots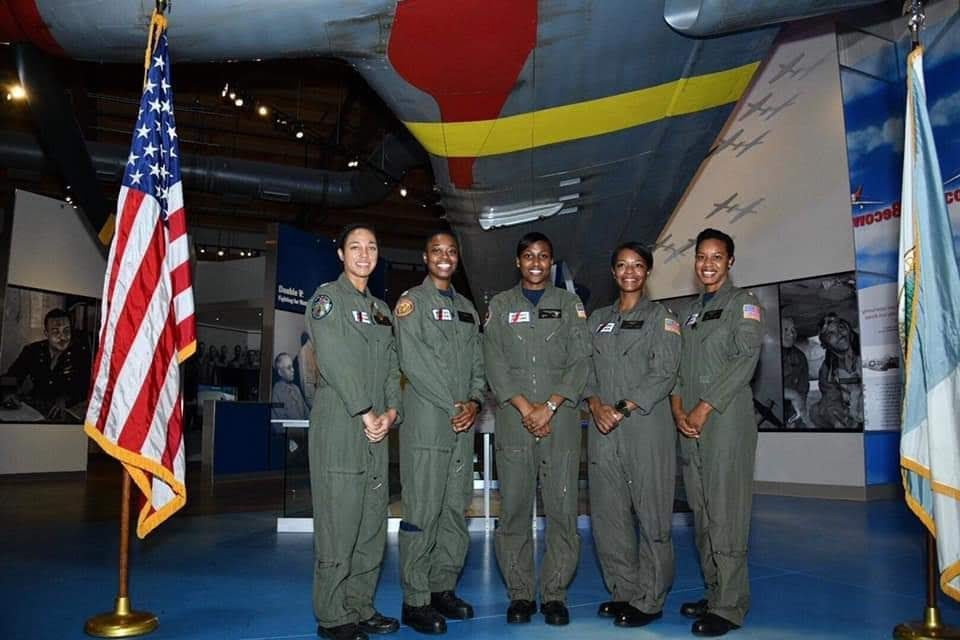 The United States Coast Guard's First African-American Female Pilots is a group of five trailblazers who are proud to serve their country and are an inspiration to themselves and to others. These five women–nicknamed the Fab Five–include Lt. Cdr. Jeanine Menze, Lt. Cdr. La'Shanda Holmes, Lt. Cdr. Chanel Lee, Lt. Cdr. Angel Hughes, and Lt. Ronaqua Russell.
While each pilot has her own unique story of accomplishments, Lt. Cdr. Menze is the Coast Guard's first black female aviator and currently flies the C-130; Lt. Cdr. Holmes is the Coast Guard's first black female helicopter pilot and flies the H-65; Lt. Cdr. Lee is also a helicopter pilot flying the H-60; Lt. Cdr. Hughes serves as an aircraft commander and instructor pilot on the C-144; Lt. Russell received the Air Medal for her heroic efforts during Hurricanes Harvey, Maria, and Irma and flies the C-144.
Learn more about their experiences during this panel discussion, moderated by Allison McKay, WAI CEO.
General Session
Sponsored by CAE
Friday, March 12
10:30 a.m. – noon EST (After the conclusion of the session, it will become On Demand, to view at your own pace until Wednesday, March 31st.)
Montserrat Barriga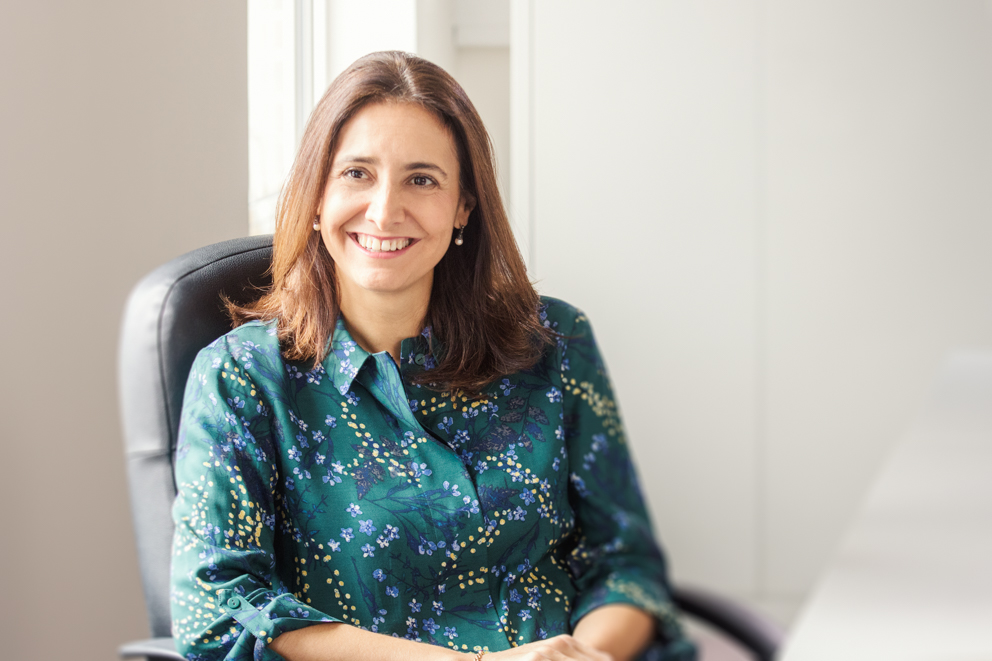 Montserrat Barriga has led the trade association European Regions Airline Association (ERA) since November 2017 as director general.
Under her leadership, ERA – representing more than 60 airlines and 150 associate members, including manufacturers, airports, suppliers, and aviation service providers – works on behalf of its members to represent their interests before Europe's major regulatory bodies, governments, and legislators to encourage and develop long-term and sustainable growth for the sector and industry.
Montserrat is responsible to ERA's Board for the delivery and implementation of ERA's strategy and the association's advocacy work on policy and technical matters, including key industry matters such as sustainable connectivity, and is committed to highlighting the aviation sector's vital contribution to Europe's future economic prosperity, particularly in the regions of Europe.
Prior to joining ERA, Montserrat was director of international development and industry affairs for Spanish airline Binter focusing on the airline's regulatory needs and international development.
Before this, she headed up strategy development at Pullmantur Group, which included a cruise line, tour operators, retail travel agencies, and a charter airline.
Dr. Heather Wilson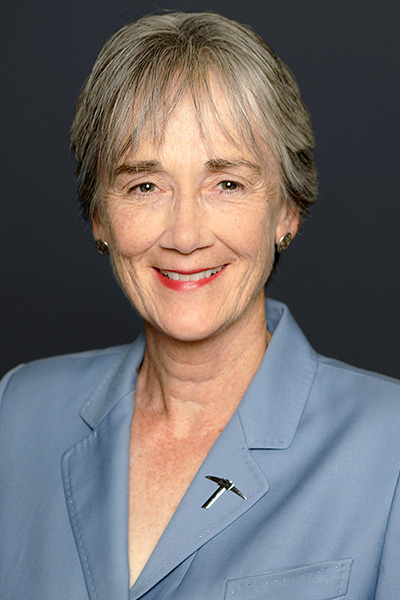 Dr. Heather Wilson became the 11th President of The University of Texas at El Paso in 2019 after serving as Secretary of the United States Air Force. She is the former president of the South Dakota School of Mines & Technology, and she represented New Mexico in the U.S. Congress for 10 years. Dr. Wilson has also worked in the private sector, serving as a senior adviser to defense and scientific industry.
Active in community and national affairs, Dr. Wilson is a member of the National Science Board, which oversees the National Science Foundation and she chairs the Women in Aviation Advisory Board of the Federal Aviation Administration (FAA). She has also served on several corporate, non-profit and advisory boards.
Dr. Wilson is the granddaughter of immigrants and was the first person in her family to go to college. She graduated from the U.S. Air Force Academy in the third class to admit women and earned her masters and doctoral degrees from Oxford University in England as a Rhodes Scholar. She is an instrument rated private pilot.
Hélène Gagnon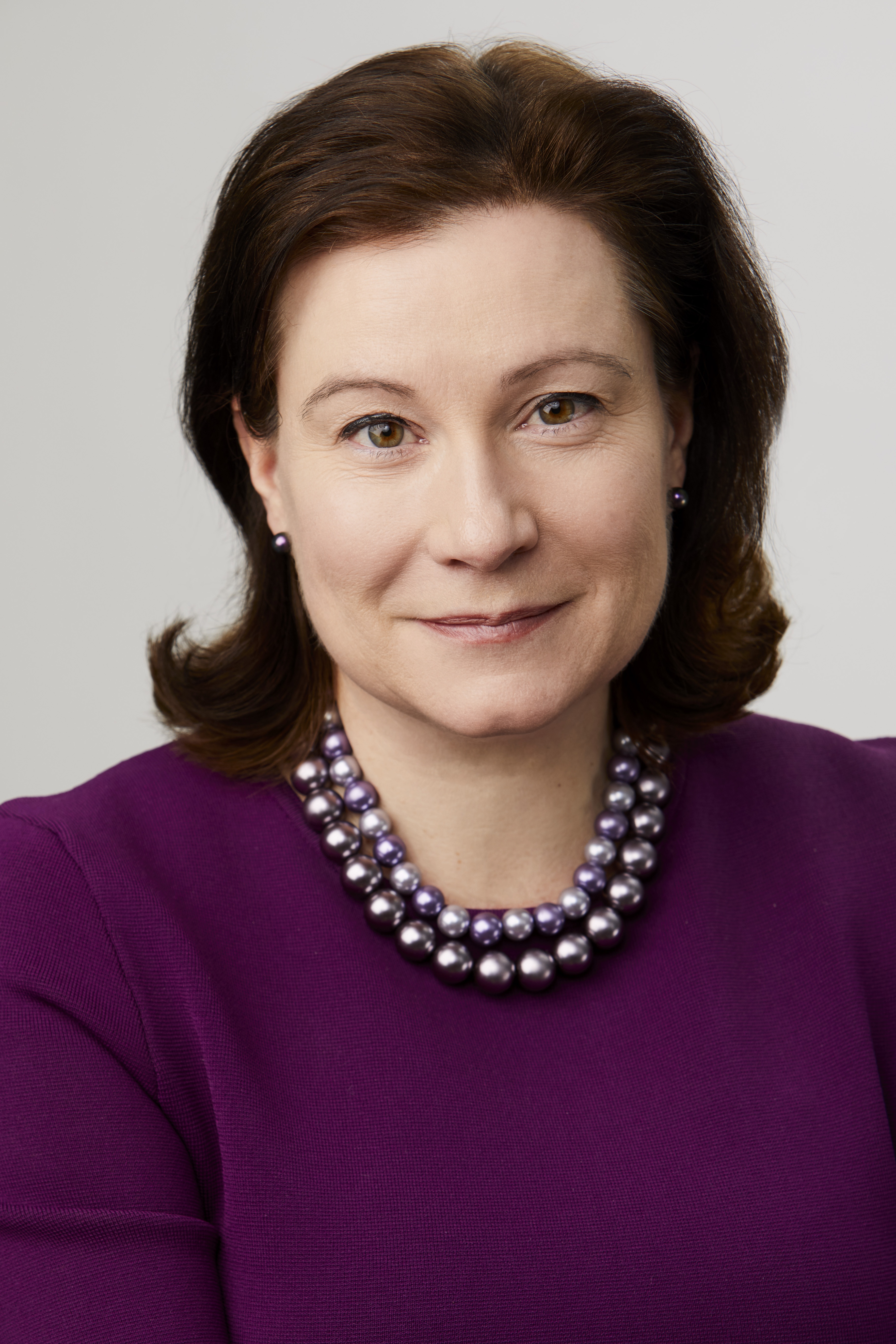 Since 2015, Hélène Gagnon has managed CAE's brand and reputation including public affairs, web and social media presence, corporate events as well as issues and crisis management. In her role as senior vice president, public affairs, global communications and corporate social responsibility, Hélène leads CAE's Corporate Social Responsibility (CSR) roadmap and is a member of the company's executive management committee. She also strengthens relationships and communications with key internal and external stakeholders worldwide including CAE's 10,000 employees, media, communities, and governments.
Prior to her appointment at Montreal-based CAE, Hélène worked for 11 years at Bombardier Aerospace, the third largest civil aircraft manufacturer. She joined as senior director of public affairs and then was promoted to vice president, public affairs, communications, corporate social responsibility and achieving excellence system.
Hélène has always been very active in the community. She has been involved in more than 50 organizations including government advisory boards, pressure groups, cultural and charity organizations and business associations and has been appointed to more than 25 board of directors.