Girls in Aviation Day Resources for Event Hosts
Hosting Girls in Aviation Day is one of the highlights of our year! Find all of the tools and information you need below to make your Girls in Aviation Day event a winner.

Remember, only current WAI Corporate Members and WAI Chapters are authorized to hold Girls in Aviation Day events.
Check out highlights from the 8th Annual Girls in Aviation Day in 2022 below:
---
Celebrate the 9th Annual Girls in Aviation Day on
September 23, 2023.
---
---
Register your event with WAI HERE
---
IMPORTANT: To have your events listed and to receive your event materials, your GIAD event must be registered.
GIAD Event Hosts will need to keep a few important dates in mind:
July 21, 2023- International Orders Due for Activity Kits and U.S. events held prior to September 23, 2023
August 1, 2023- United States Orders Due for Activity Kits for events held on or after September 23, 2023
October 9, 2023- Be sure to submit a selection (we suggest not more than 10) of your favorite high resolution photos and videos from Girls in Aviation Day. Submit your GIAD 2023 Photos Here!
*Order deadlines are firm - Availability of materials and or/arrival by event date is not guaranteed for orders placed after the deadline
Still have questions? Don't hesitate to reach out to us at giad@wai.org!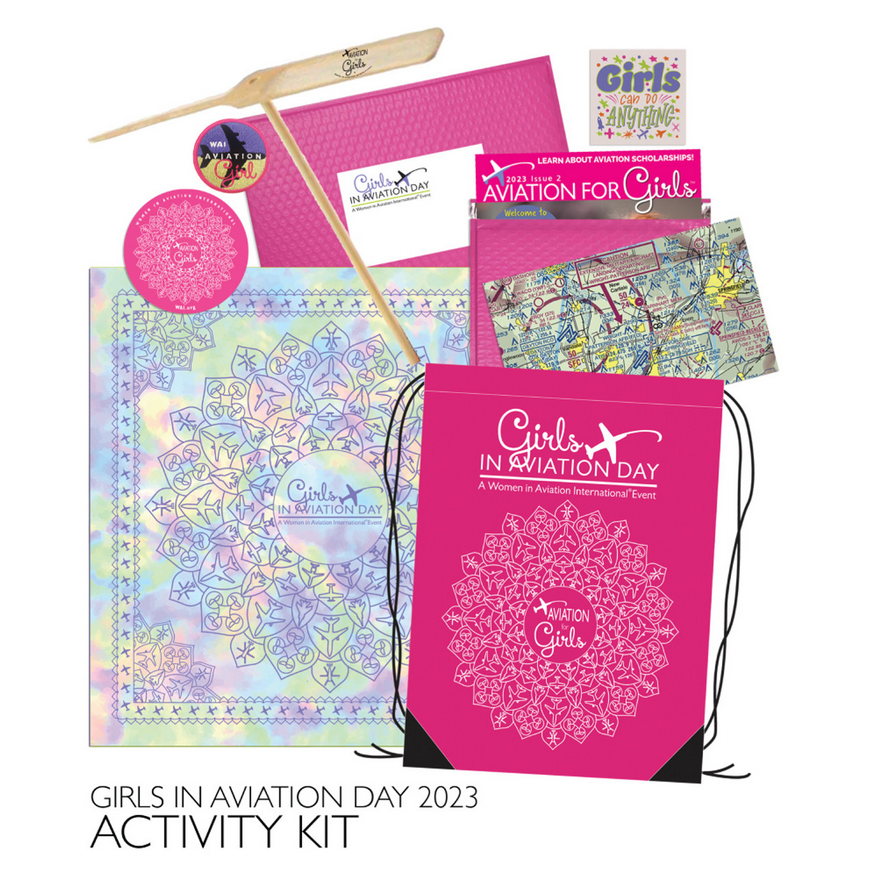 PLACE GIAD 2023 ACTIVITY KIT ORDERS IN CHAPTER STORE NOW!
GIAD Host Tools

Download the 2023 Girls in Aviation Day Certificate Here
Download the Junior Membership Postcard Here
GIAD Logos
Vector art available upon request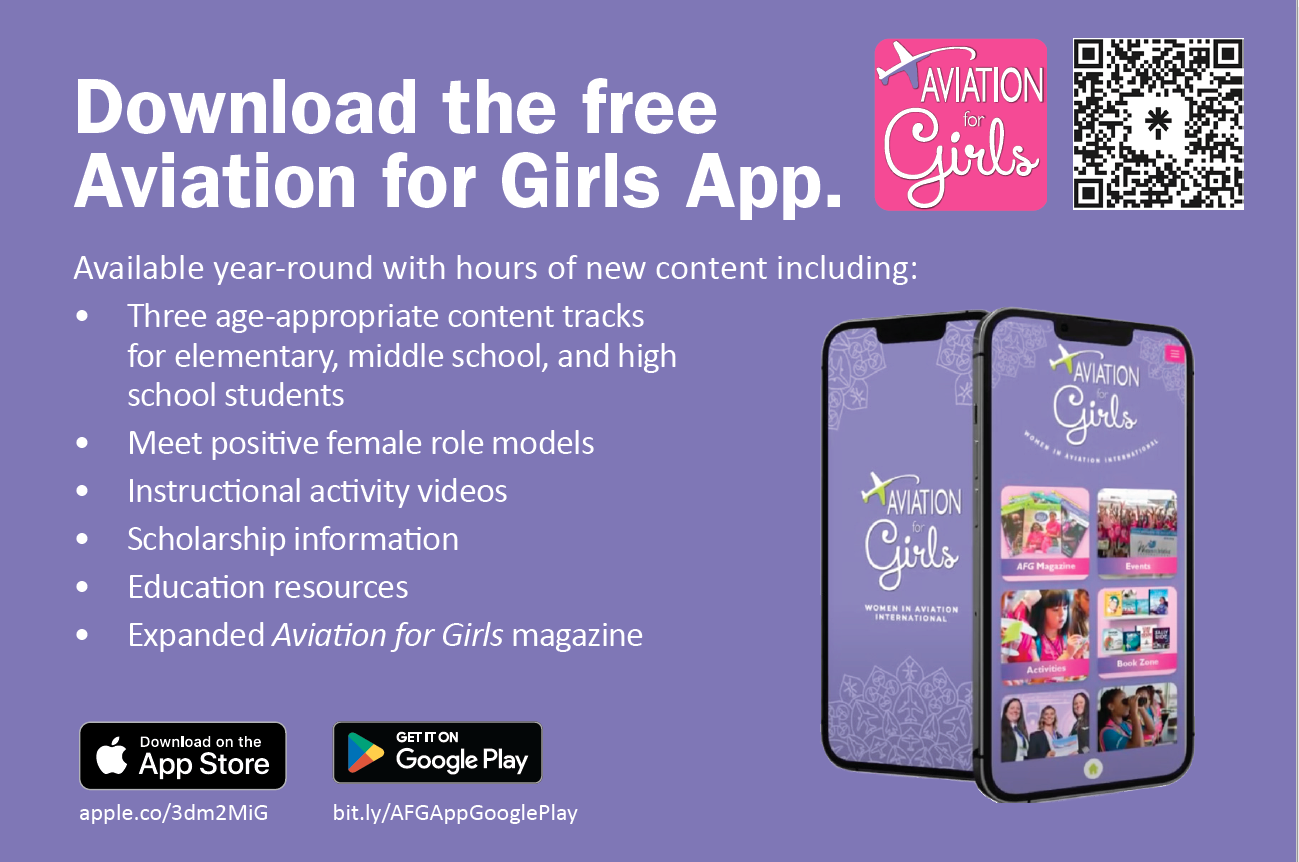 Download on the Apple Store Here
---
Watch our helpful "Hosting a Next Level Girls in Aviation Day" Webinar below: