WAI 2020 Keynote Speakers
Friday General Session:
Barbara Barrett, Secretary of the U.S. Air Force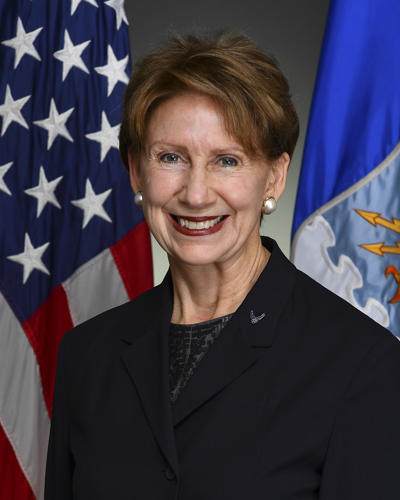 Barbara M. Barrett is the 25th Secretary of the Air Force and leads the affairs of the Department of the Air Force, comprising the U.S. Air Force and the U.S. Space Force. She is responsible for organizing, training, equipping, and providing for the welfare of 685,000 active duty, Guard, Reserve, and civilian Airmen, and their families. She oversees the department's annual budget of more than $205 billion. As Secretary, she directs strategy and policy development, risk management, weapons acquisition, technology investments, and human resource management across the global enterprise. As the department's senior leader, Secretary Barrett implements decisions of the President, Congress and fulfills Combatant Commanders' operational requirements.
Secretary Barrett has served in senior leadership positions in public service, the private sector and academia. Before she was 30, she was an executive with two global Fortune 500 companies. Secretary Barrett's key leadership roles include her time as the U.S. ambassador to Finland, deputy administrator of the Federal Aviation Administration and president of the Thunderbird School of Global Management. She also taught leadership as a Harvard Fellow at the Kennedy School of Government. Prior to assuming her current position, Secretary Barrett was the chairman of the board for the Aerospace Corporation.
Joan Robinson-Berry, Boeing Global Services Vice President & Chief Engineer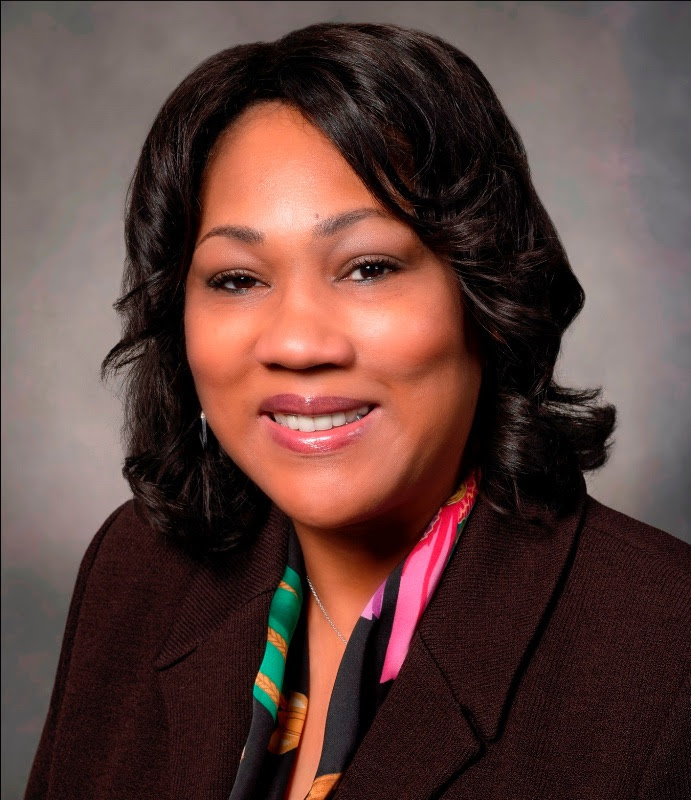 Joan Robinson-Berry is vice president and chief engineer for Boeing Global Services (BGS). As Global Services' engineering leader, Joan is responsible for strengthening Boeing's enterprise engineering expertise and encouraging a companywide approach to meeting customer, business and operational priorities, with an emphasis on safety, quality and integrity.
Previously, Robinson-Berry was vice president of Engineering, Modifications & Maintenance for BGS, providing worldwide support to government and commercial customers across all of Boeing's product lines and capability offerings. In that role, she was responsible for fleet engineering services, modifications to aircraft, logistics products, and support, Aircraft on Ground (AOG) services, Maintenance, Repair and Overhaul (MRO) facilities, and forward base deployment with operators around the world.
Joan was recognized in 2019 by Black Enterprise as one of the most Powerful Women in Corporate America; and in 2017, she was among Women's Enterprise magazine's Top 100 leaders in corporate supplier diversity. She received the Women of Color Professional Achievement Award in 2015 from the Career Communications Group, and in 2012 was inducted into their Alumni Hall of Fame.
Friday Lunch:
Col. Eileen Collins, NASA Astronaut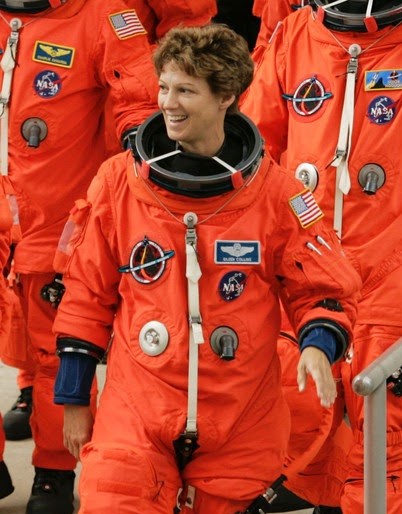 Col. Eileen Collins was selected by NASA as an astronaut in 1990. In February 1995, she was the first female to pilot a shuttle mission. Eileen graduated in 1979 from Air Force Undergraduate Pilot Training and was a T-38 instructor pilot until 1982. The following two years she was a C-141 aircraft commander and instructor pilot at Travis AFB, California. She spent the following year as a student with the Air Force Institute of Technology.
Eileen was then assigned to the Air Force Academy in Colorado, where she taught mathematics and was a T-141 instructor pilot. She was selected for the astronaut program while attending the Air Force Test Pilot School at Edwards AFB, California, from which she graduated in 1990. At the time of her induction, Eileen had logged more than 4,000 hours in 30 different types of aircraft. She was the first female pilot commander of a Space Shuttle, who retired on May 1, 2006, to pursue private interests, including service as a board member of USAA. Eileen was inducted into the WAI Pioneer Hall of Fame in 1995.
Saturday General Session:
Stephanie Chung, JetSuite President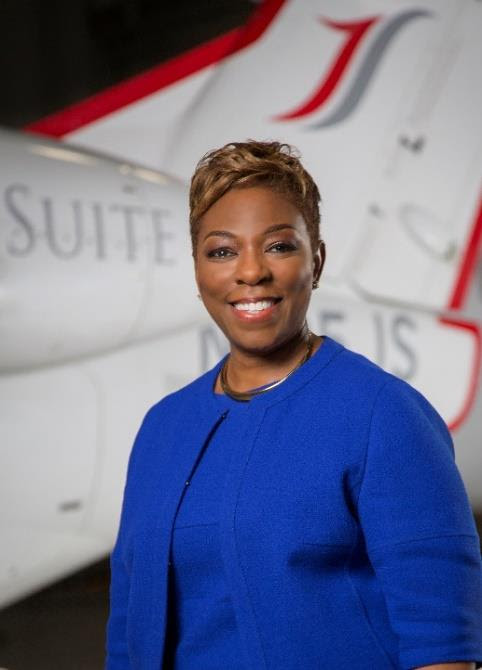 Stephanie Chung brings 30 years of experience to the role of president of JetSuite Inc., where she oversees all aspects of the company, including sales, marketing, revenue management, performance, and guest services. She is the first African American to lead a major private business aviation company. Prior to joining JetSuite Inc., Stephanie founded a successful consulting business where she provided professional coaching and training to high-level executives. Prior to that, she served as vice president of sales, Western Region of Flexjet and held various executive sales positions with Skyjet.
She started her aviation career in the 1980s with Piedmont Airlines and then progressed through various roles at US Airways before entering the private aviation field. A self-described "Air Force brat," Stephanie grew up around airplanes and knew at an early age she wanted to pursue a career in aviation. Stephanie is the author of Profit Like a Girl, A Woman's Guide to Kicking Butt in Sales and Leadership and creator of the High Ticket Selling Made Simple course and Neuroscience Selling.

Maj. Gen. Jeannie Leavitt, Commander of Air Force Recruiting Service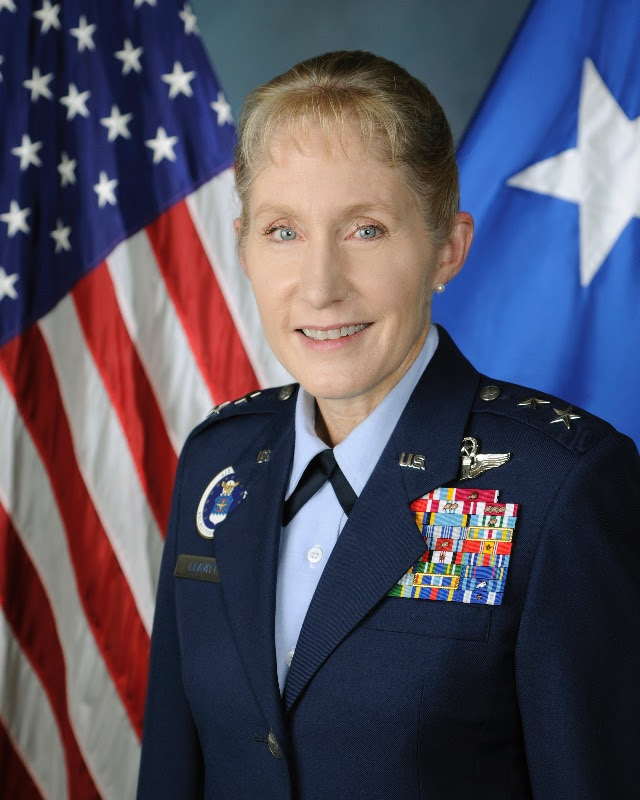 Maj. Gen. Jeannie M. Leavitt is the Commander, Air Force Recruiting Service, Joint Base San Antonio-Randolph, Texas. The Air Force Recruiting Service comprises more than 2,800 airmen and civilians and approximately 1,040 recruiting offices across the U.S. and abroad. She is responsible for all enlisted accessions and a variety of officer accession programs. AFRS also manages all strategic marketing for the U.S. Air Force.
Maj. Gen. Leavitt entered the Air Force in 1992 after earning her bachelor's degree in aerospace engineering from the University of Texas and her master's degree in aeronautics and astronautics from Stanford University. She earned her commission as a distinguished graduate of the Air Force ROTC program. She has served in a variety of flying, staff and command assignments and has commanded at the flight, squadron, and wing level. She is a graduate and former instructor of the U.S. Air Force Weapons School and is a command pilot with more than 3,000 hours. Her operational experiences include operations Southern Watch, Northern Watch, Iraqi Freedom, and Enduring Freedom. A breaker of barriers her whole career, in 1993, she became the first female fighter pilot flying the F-15; and in 1998 became the first female fighter pilot to graduate from fighter weapons school; in 2012 she became the first woman to command a combat fighter wing; and again as she took command at the 57th fighter wing at Nellis Air Force Base. In 2016, Jeannie was promoted to the rank of Brigadier General and was promoted to a second star in 2019. She will be inducted into the WAI Pioneer Hall of Fame in 2020.
Amber Smith, Combat Helicopter Pilot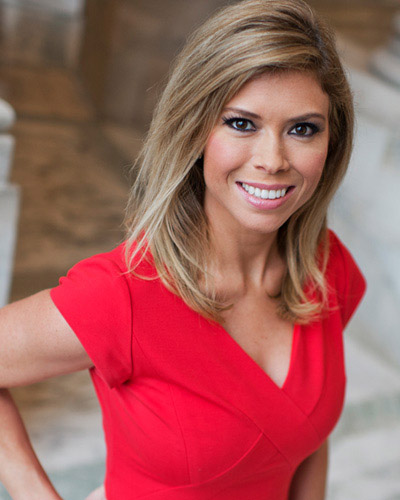 Amber Smith's career consists of over 15 years of experience in senior levels of government, a presidential administration, strategic communications and public affairs, as well as multiple combat tours as a light attack/reconnaissance helicopter pilot and air mission commander where she led missions in Iraq and Afghanistan. She is the author of Danger Close: My Epic Journey as a Combat Helicopter Pilot in Iraq and Afghanistan.
Amber is currently the founder and president of Beacon Rock Strategies LLC, a strategic advisory and communications consulting firm.
A former OH-58D Kiowa Warrior helicopter pilot-in-command and air mission commander in the 101st Airborne Division, Amber is a combat veteran of both the Iraq and Afghanistan wars where she worked closely with the U.S. Infantry, NATO ground troops, Special Forces, Marines, as well as flew aerial security for Air Force One in Afghanistan in 2008 for the President of the United States.
Amber frequently appears on national TV networks as an expert in defense, national security, veterans affairs, and foreign policy.